Generates eclipse working sets based on eclipse feature.xml projects
This plugin will add 2 buttons to the Project menu:
Generate Working Set based on Features


The button will remove all existing working sets that does not end with a dot (.) and then read the features you have in your target platform or as open feature projects and create working sets that match the content (plugins) of those features. This will only happen if at least 1 of the plugins are in your package explorer

Show feature dependency viewer


This displays dependencies between features (feature.xml), dependencies are read from the feature.xml. Clicking on a feature will highlight the content of the feature, you can open plugins and features
This feature requires: Graphical Editing Framework Zest Visualization Toolkit update site: http://download.eclipse.org/tools/gef/updates/releases/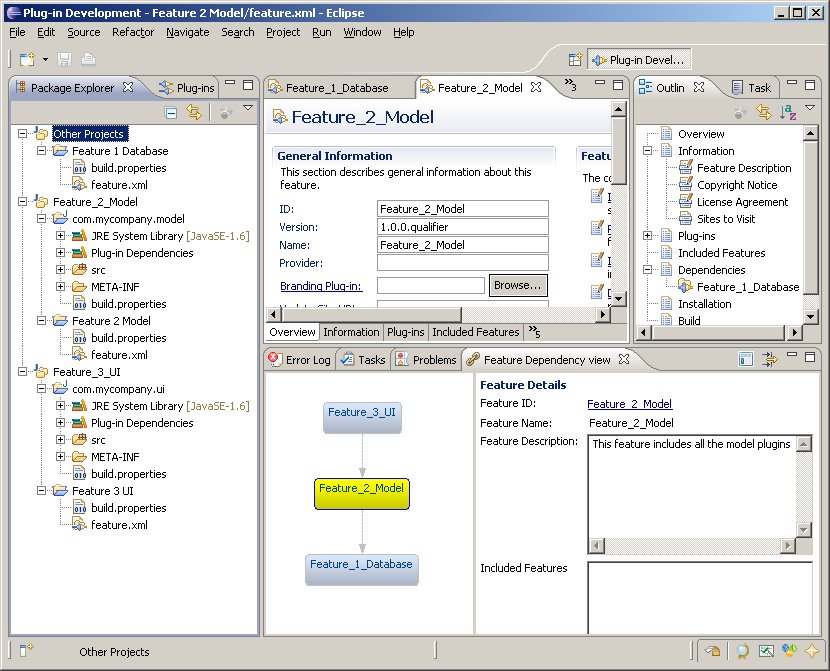 Please leave a comment if you find it useful.